Professional Baling Products for Australia
Baling Twine / Bale Twine
Professional Baling Products for Australia
Big Square Baling Twine, HD Twine, Smaller Square Baler Twine and Round Bale Twine.
Whether it's high density baling twine for straw bales, standard big square bales, small square bales, or recycled material bales, we have a specific product solution for you in our quality baling twines range!
The Different Types of Baling Twine Products We Offer:
As one of Australia's leading suppliers of professional, high quality baling products for the agricultural fodder packaging industry, we are very proud to supply our customers with premium baling twine products. All of our baler twines are manufactured in Europe under the highest quality control conditions and will provide you with premium knot strength and smooth machine operation. From high density baling twine, big square twines and round bale twines right through to horticultural twine, our products will produce quality outcomes.
Our quality product range goes far beyond square baling twine products. We proudly stock a range of specialist European made crop packaging materials including agri stretch films such as silage film and balenet. Our silage wrap, round baler net wrap, net replacement film, bale wrap and silage pit covers make us a 'one-stop-shop' for your baling and agri-packaging needs. All of our products are made for Australian baling conditions and suitable for use with all baling and wrapping machines, from the oldest to the newest.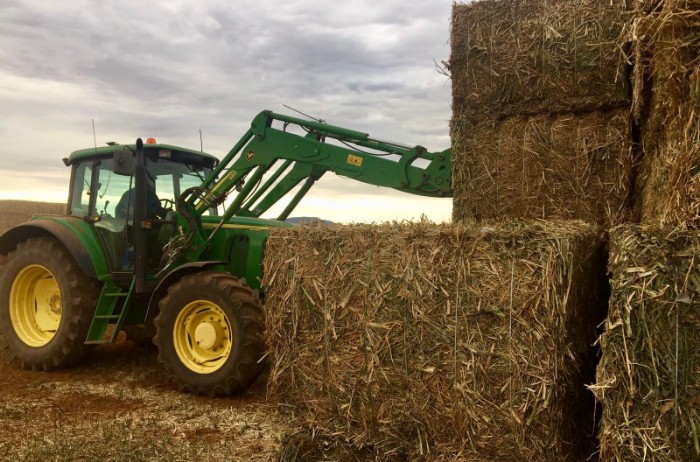 Servicing Australia since 2009, our reputation is built on our supplying quality product, excellent service and high reliability, allowing us to provide our customers with premium baling products year-round, season after season.
As an Australia-wide company and with depots in all major capital cities, we service customers all across the country, wherever your business operations may be.
Backed By Our Excellent Customer Service!
Our geographic reach, centralised head office, nationwide depot locations, and vast logistics networks mean that we can fulfil your orders quickly and with minimum fuss. Got a question? Please do not hesitate to give our offices a call on 08 8162 3800 and we will provide you with our immediate attention. Our sales and service staff are located Australia-wide and are always available to help respond to any of your queries such as product specifications on our entire range. We can also provide you with a prompt quote, inclusive of delivery, no matter where you are around the country.
We understand that you expect a dependable and consistent product, to help your productivity and assist smooth run operation while also lasting the test of time. So, if you're looking for twine that offers you reliable results every time, for both square and round baler machinery, you've come to the right place. Each of our products has been carefully formulated and selected for their high level of quality, longevity, reliability and performance.
Each of the products in our baling twines range offers excellent tensile strengths and knot strength along with excellent grip, ensuring better performance and better results. Our twine is made up of superior quality polymers, ensuring smooth run and operation, and superior knot holding in all baling machines. We also understand the importance of providing you with a product that can stand up to the harsh environmental conditions of the Australian landscape, which is why all of our polypropylene twine is UV stabilised with a high degree of UV additive protection, ensuring that your stored bales will always last. Couple this with our generous meterage on the spools and a range of high visibility colours, our baler twine range will not disappoint.
We've Got Bale Twine For Every Machine And Every Application!
We understand that performance in the field is critical. For this reason we can offer a specific baler twine suited to the particular baling machine and crop type every time. Whether it's round bales, small square bales, standard big square bales, or a more challenging HD baling twine application with the newest machines on the market, we can provide you with the correct product for every machine and every job requirement.
If you are looking for a high quality baling products, including silage film, net wraps, bale wrap, net replacement film or any other baling product for your agri packaging application, you can count on our team to provide you with products that are tried and true at the best possible price.
Get in touch with our friendly and knowledgeable team today. We look forward to hearing from you and hope to serve you with all your requirements this season!