With regard to individual silage bales, we help you ensile to your maximum level with our product offerings.
The 5+ silage wrap has been designed to offer you the best value for your money.
Manufactured in Germany, 5+ is a 25um thick, 5 layer film that can stretched up to 70% stretch. It is supplied on plastic cores to offer protection against moisture.
5+ is also uniquely designed to offer you operator friendly pigment. The opacity of the film has been specifically developed to reflect and protect from harsh UV rays but also has the correct amount of opacity to signal adequate wrapping. The film allows you to distinguish between three and four layers of film. Hence if there is a mishap with belt slippage, odd shaped bales or simply not enough wrap, the operator can address the issue when it counts. The objective is to maintain as much protein as possible when wrapped and to fight off any mould or spoilage through oxygen transfer. 5+ silage wrap offers you this option.
Silage Film Bale Wrap - SiloPower 25
For the more discerning contractor and farmer, we recommend SiloPower 25. As the name suggests, this is a 25um thick film which has seven layer construction. Seven layers allows the film to be more uniform and also to be manipulated to place the vital ingredients (such as UV inhibitor, tack, oxygen block, strength) where you need it. One of the best performing films on the market SiloPower 25 can be used in any application with gusto. The film is a high tack product, which is on plastic cores to guard against moisture and swollen cores. This premium film is also guaranteed at 70% stretch and contains high UV , to protect against the harsh Australian sun.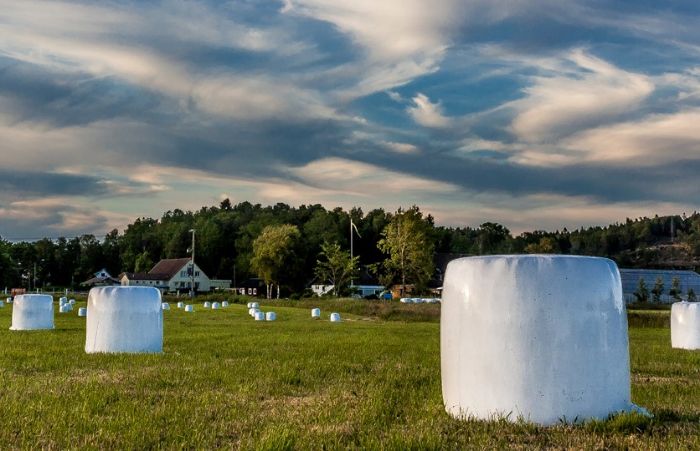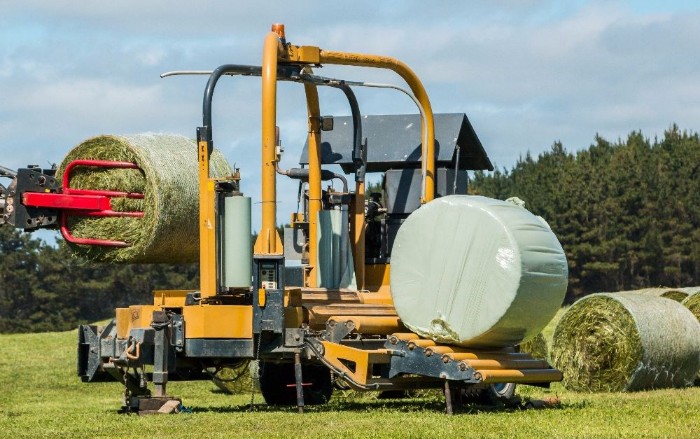 Silage Film Bale Wrap - SiloPower 21
SiloPower 21 Extra is the newest product in our stable. Developed for film on film combi wrappers, this is also a seven layer film, with 21um thickness and boasts 26% more film on the roll at a whopping 1900m length, without compromising too much on puncture and tear resistance. The SiloPower 21 Extra offers good efficiency to keep your bale costs down.
If you would like to speak to any of our staff members regarding the selection of your film, suggestions and tips to get the most out of your wrapping operation and maintenance we can help you over the phone, online or on farm.
Silage Film Bale Wrap Specifications Table
| Name | Specification | Colour |
| --- | --- | --- |
| 5 Plus | 750mm x 1500m x 25um | Green |
| Silopower 25 | 750mm x 1500m x 25um | Green/White/Black |
| Silopower 21 Extra | 750mm x 1900m x 21um | Green |
SPEAK TO OUR BALING TWINE EXPERTS TODAY
CONTACT US TODAY TO DISCOVER HOW WE CAN ASSIST YOU WITH YOUR REQUIREMENTS