We offer bale netting made specifically for the most demanding market in the world, bar none- Australia. Whether you are tackling silage, hay or straw round bales, you can trust our range of bale net products not only to do the job, but to contain your valuable fodder in a safe, well covered bale.
Powernet is a premium netting that is available in 1.23m, 1.25m and 1.3m width rolls to suit for machine and application. Side to side coverage for most of the balers allows a good flat bale finish running from bale edge to edge side. The over edge sides net in 1.3m, is ideal for use in John Deere machines where it's necessary to cover edge of bales on both sides. The 1.25m wide edge net is used more for Welger balers.
Designed, developed and manufactured in Europe, this net wrap product has proven itself year in and year out.
To offer you more choice, we also carry the Baleforce range which is slightly heavier in grams per metre. Also out of Europe, this range caters for sizes for the standard 1.23m width, the 1.3m 'over edge of bale' width and also 1.25m width which runs wider but generally won't cover edge sides of the bale.
Both brands provide strength through weight and high grade polymers to handle the containment of the fodder. All with high UV stability to meet harsh Australian conditions.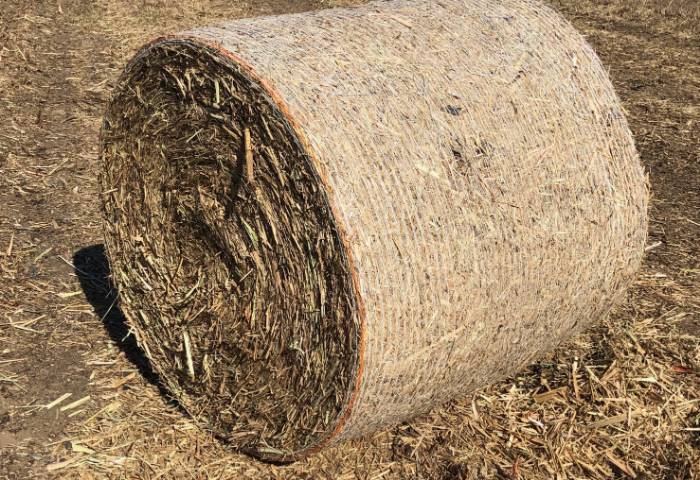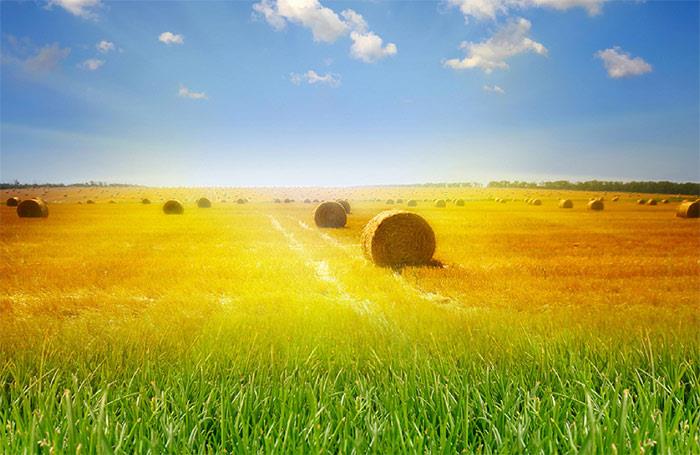 What you need to know about Bale Net Wrap
We also acknowledge that there are many variables when selecting the appropriate amount of wraps for your application. 3 wraps for silage, 4 wraps for hay, and 5 wraps for straw is the standard recommendation. Other factors, beside crop type, that need to be taken into consideration when using net wrap are the length of the chop, temperature and conditions, as well as handling and transportation challenges. If the bales need to be held for a while, please also take into consideration external factors such as weather, rodents, larger animals and chemical spray.
We are only too happy to talk to you regarding your most suitable choice and offer years of valuable experience to help you get the most from your crop packaging requirements.
Bale Net Wrap Specifications Table
| Name | Colour | Edge Strip | Length (m) | Width |
| --- | --- | --- | --- | --- |
| Powernet | white | blue | 2500 / 3000 / 3600 | 1.23 / 1.25 / 1.3 |
| Baleforce | white | orange | 2500 / 3000 / 3600 | 1.23 / 1.25 / 1.3 |
SPEAK TO OUR BALING TWINE EXPERTS TODAY
CONTACT US TODAY TO DISCOVER HOW WE CAN ASSIST YOU WITH YOUR REQUIREMENTS